Policy
Kaho Electronics was founded on crystal vendors' demands for stable supply chain of Oscillator IC. We place a high priority on technical support together with the stable supply.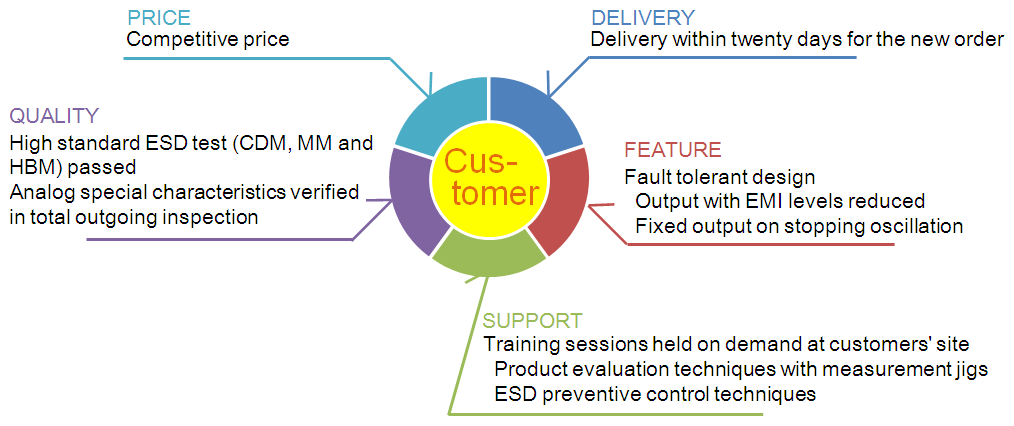 Topics
A new product KH9155 series has started mass production. KH9155 has the industry-leading chip size with 0.5 x 0.52 mm for SPXO ICs (as of January 2017, Kaho research).
It is provided with 100 um thick. That is super-thin. See
here
for details about KH9155 series.